Financial Advisor In Florida
---
Add Favorites
Amenities
Description
The professionals of The Art and Science of Successful Planning are here to inspire success. We recognize that along with financial success comes increased responsibilities and complexity. This is why we provide a holistic approach to managing all aspects of our clients' financial situations, by doing so we can exploit the critical interdependencies among income and estate taxes, business overhead and employee labor burden, investments… both personal and business, as well as insurances, which are often times improperly coordinated. We recognize that our clients' individual financial needs and goals change over time, so we offer a spectrum of services.
Risk Management and Insurances
Investment Advisory Services, including Investment Management & Brokerage
Fee Only Financial Plans (Individual and Business)
Senior Care Planning (Medicare/Medicaid, LTCI, Annuities, Life Ins.)
Employee Benefits (Medical, Ancillary, Retirement Plans, Key-Person)
Business Planning (Continuation, Structure, Buy/Sell Arrangements)
Our clients financial goals may be met by helping them develop strategies designed to assist them in making the most of their money. Our services are designed so as to not discriminate, all though our wealth advisory division assists the "Soon-to-be-Affluent" (those individuals that have investment assets of $150,000 to $1,000,000), the Wealthy (those individuals whose investment assets exceed $5,000,000), individuals and their family members, as well as business entities. Our clients are typically individuals who seek unbiased advice with tailored recommendations. Our clients after-tax results may be improved especially with regard to investments, assistance with regard to the transfer of wealth to the next generation, providing protection of their wealth, and reduction of time spent overseeing their affairs and dealing with a multitude of advisors. We work with a number of other professional such Property and Casualty Insurers, Real Estate Brokers, Commercial and Residential Lenders, and Credit Repair Services, operating like a team to address clients' needs in a concerted manner. Our unique, holistic approach builds relationships with clients for the long-term. Our focus is on meeting each client's individualized needs starting with a personalized financial inventory and analysis. Then using sound financial principles as the basis of all our recommendations; our clients can rely on our guidance throughout their constantly evolving personal and business lifecycles.
As your Advisors, we will be singularly focused on one goal. This goal will be to help you work towards your financial lifestyle objectives by ensuring you have the appropriate tools to succeed. We will accomplish this by first identifying the true purpose of your money; and then, structure investment strategies, and risk management techniques that provide that opportunity to achieve that specific purpose.
We will employ money management techniques that provide us with the opportunity to strike the delicate balance between investment risk and investment return. Finally, we will be committed to insuring that every strategy is a client-centered strategy and that your interest, as our client, will unconditionally come first. More on Financial Advisor In Florida website.

The Art and Science of Successful Planning is an independent financial services company helping individuals and businesses utilizing a variety of investment and insurance products to custom suit their needs and objectives. Investment Advisory Services offered through The Art and Science of Successful Planning a Registered Investment Advisor registered in the state of FL. **Tyler G. Harrelson, CES, CLTC, CFS, P.A. is a licensed insurance agency doing business as the Art and Science of Successful Planning and is independent of the Registered Investment Advisory.
3949 Evans Ave., Unit 300 Fort Myers, FL 33901 Phone (239) 489-0084 Fax (239) 489-0965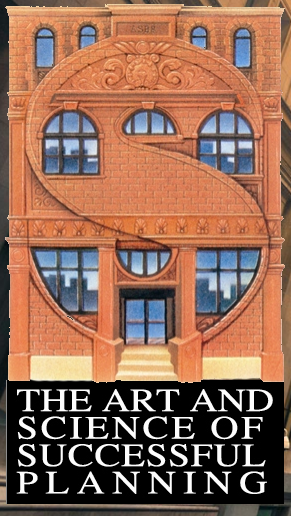 Video